Look fab this winter season by adding a twist to your usual look. Here are the 10 ways to winterize your look!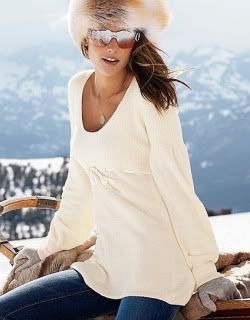 1. Add a soft touch to your look by throwing a silk scarf just like in Pucci Fall 2010 runway show.
2. For the evening, you can add studs and fur trims on your sweater dress and cardigans.
3. If you have a satin bag like Lanvin's merlot, flaunt it with its strap for the day then for the night, detach the strap and wear it as a necklace.
4. Using a fedora makes you look more sleek. It's all in the tilt.
5. Wear mix textures. Mix your fur jacket with your boho-chic dress.
6. To add a twist in your overcoats, roll your sleeves up to reveal the color-contrasting knits.
7. Include a parka in your winter wardrobe.
8. Grab an over-sized knit and pair it with hiking boots and ribbed socks.
9.air your leather gloves with a cape to look more stylish.
10 Don't forget the white winter coats.