Under the sea, under the sea
Darlin' it's better
Down where it's wetter,
Take it from me
~ Under The Sea lyrics
At the first glance of Karl Lagerfeld's Spring 2012 collection for Chanel, I suddenly remembered the "Under the Sea" song from Disney.The Paris' Grand Palais was transformed into an underwater ambiance with coral reefs, seaweeds, seahorse and giant sting rays.
Chanel's Spring 2012 collection was consists of knee-length dresses and skirt suits in colors of white, pastel pink, ice blue and seafoam green. See the some of amazing looks straight from the runway!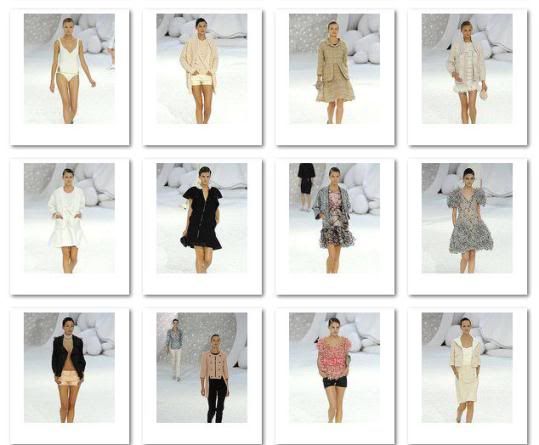 Photo Source: Fashionologie